Does anyone have any information as to what was on the opposite side of the Georgia seal?
I have researched and come up with a series of Mississippi State flags that had the Magnolia tree on the obverse side and Unit/County designation on the opposite side, but I have found very little information on Georgia. I have a photo from a book of what the flags were designated to look like in 1861, but I have liitle findings of what was on the other side.
Any help would be greatly appreciated.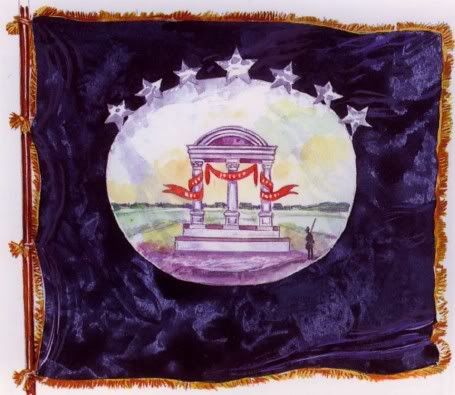 Todd Burnett